Accreditation
Our ServicesI-Campus international is committed to providing efficient and competent employees to Industries in India and abroad through its scientifically designed courses, and its placement tie ups with Corporates.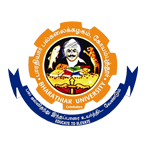 Bharathiar University
Bharathiar University is a state university in Coimbatore, Tamil Nadu, South India. Named after Tamil poet Subramania Bharathiar, the university was established in February 1982 under the provision of Bharathiar University Act, 1981 (Act 1 of 1982) and was recognized by the University Grants Commission (UGC) in 1985. The university is in the foothills of Marudamalai road, Coimbatore and has jurisdiction over the districts of Coimbatore, Erode and the Nilgiris. It has 104 affiliated institutions (80 arts and science colleges, 29 colleges of education, eight management institutions, one Air Force administration college and one college of physical education). The university was established at Coimbatore by the government of Tamil Nadu in February, 1982 under the provision of the Bharathiar University Act, 1981 (Act 1 of 1982). The Postgraduate Centre of the University of Madras, which was functioning in Coimbatore before 1982 formed the core of the Bharathiar University. In May, 1985 the university received recognition from the University Grants Commission New Delhi for the purpose of grants. The university is named after the great national poet Subramania Bharathi, with the motto "Educate to Elevate". Bharathiar University celebrated its silver jubilee celebrations on 24 February 2007. The then president of India, A. P. J. Abdul Kalam, and the then chief minister of Tamil Nadu, Karunanidhi, were chief guests. Bharathiar University provides graduate, masters, M.Phil and Ph.D programs in various subjects. The university is known for its stringent Phd evaluation guidelines.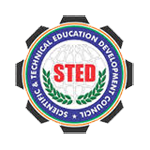 STED COUNCIL
Scientific & Technical Education Development Council (STED COUNCIL) is an Autonomous Body and a National Level Organisation registered under Govt of Kerala and Indian NGO under National Capital Territory (Govt. of N.C.T) New Delhi, Government of India. Our organization is appropriately registered and approved from the relevant state and central government bodies who have been awarded the prestigious, according to ISO 9001:2008 standard which certifies by QCert. international certification body Czech Republic, Europe which provide acceptance of worldwide and has been awarded an international graded quality assurance certification by the very renowned international body DAC-Dubai accreditation centre (recognized in Middle East) & under accredited unit JAS-ANZ (Govt. appointed joint accreditation system of New Zealand & Australia).